1959 Luger "Kit Boat"
I've restored lots of things in my life (hot rods, buildings, campers etc.) and welcomed new challenges, so when a craigslist ad suckered me into a 1959 Luger wooden boat I had to bring it home. Never really been around boating, but hey I have two boys and space so sounded perfect. Confident we started a new chapter, and so it began...

A journey to the middle of KS and made the deal, here's what we know now: This was a kit boat built by a young college man and wife in 1959. Using the name and address stenciled on the trailer I was able to track down a relative who let me know the story, built in Chicago it was lightly used, always in meticulous detail and garaged. Eventually brought to KS where it sat winterized, the couple passed young with no children It was forgotten about. A bidding mistake at an estate auction put it in the hands of the second owner 6 years ago, uncovered and well preserved. He put on on water to test and after a run decided to scrape the finish off. Discouraged It sat outside in a lean to garage with the African mahogany exposed for 4 years.
This is an ongoing restoration updated often.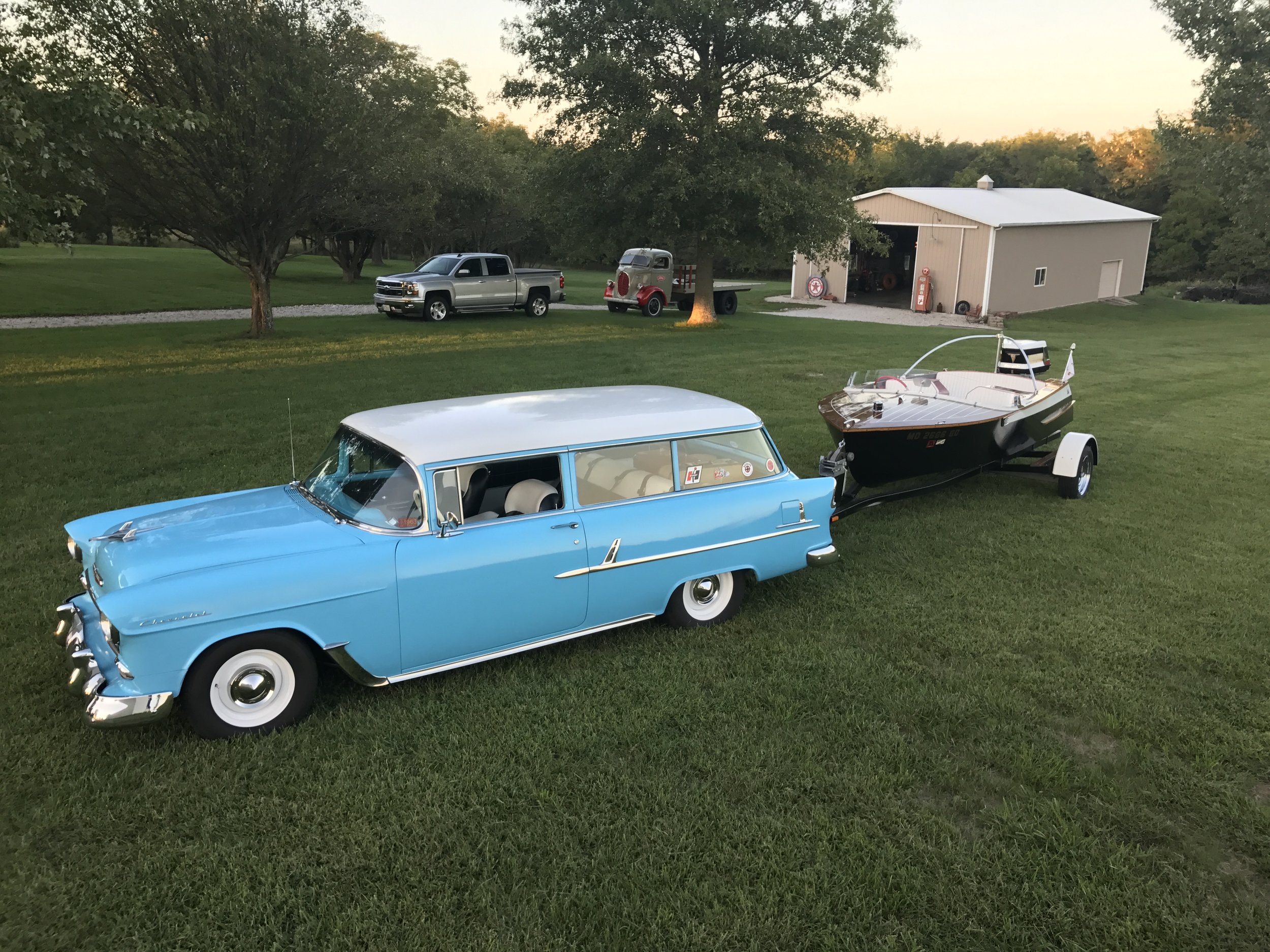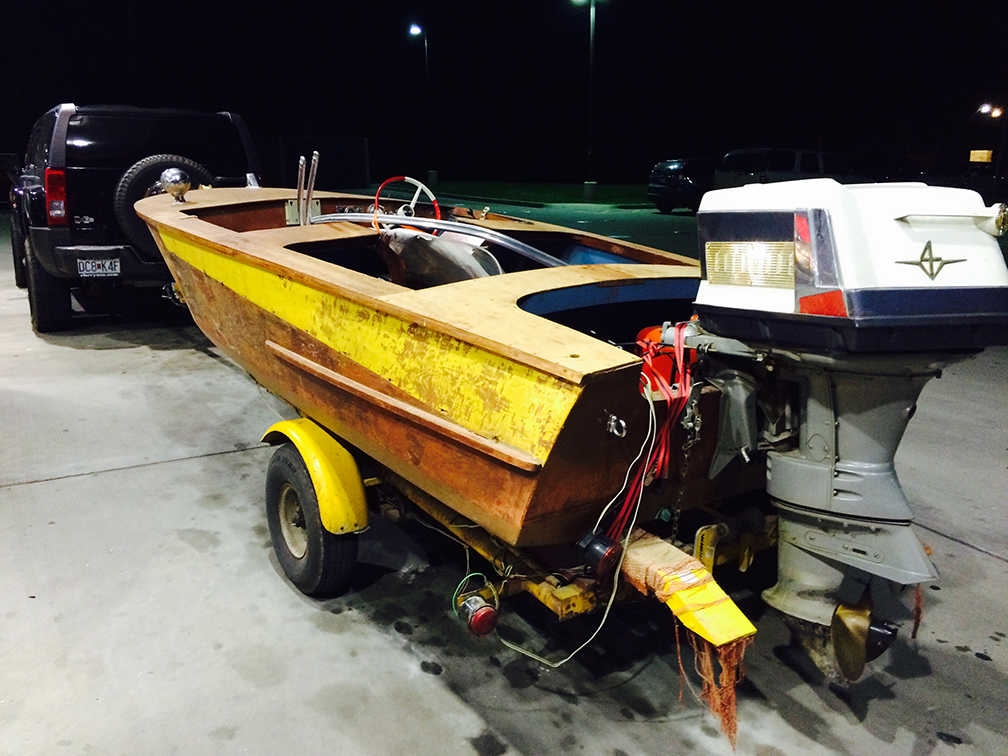 The night I brought it home.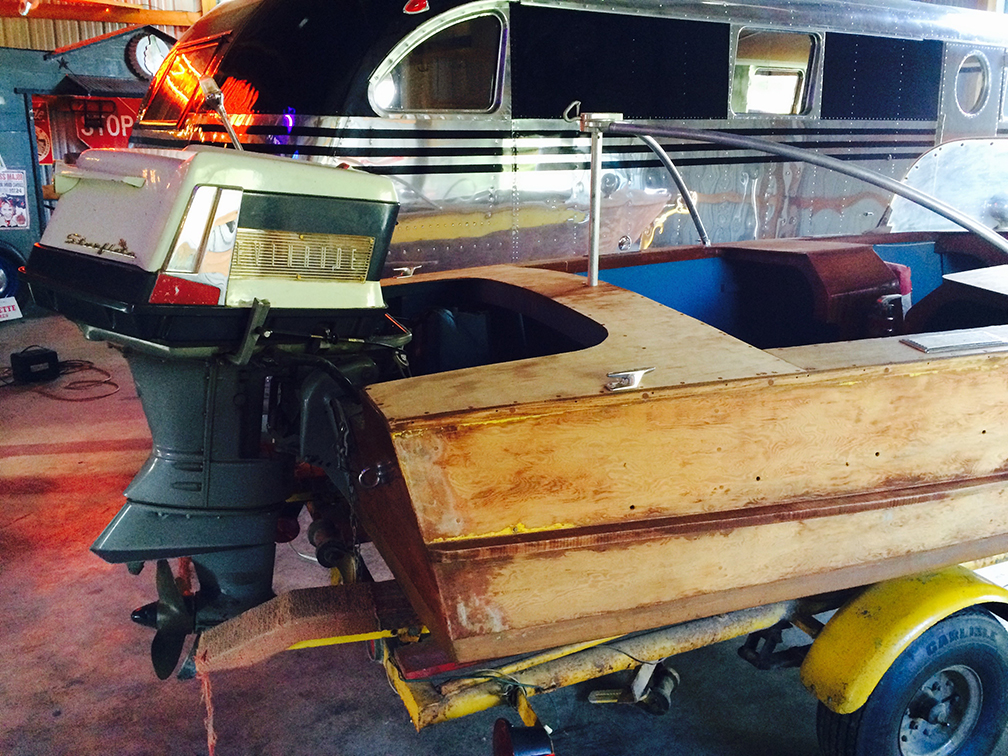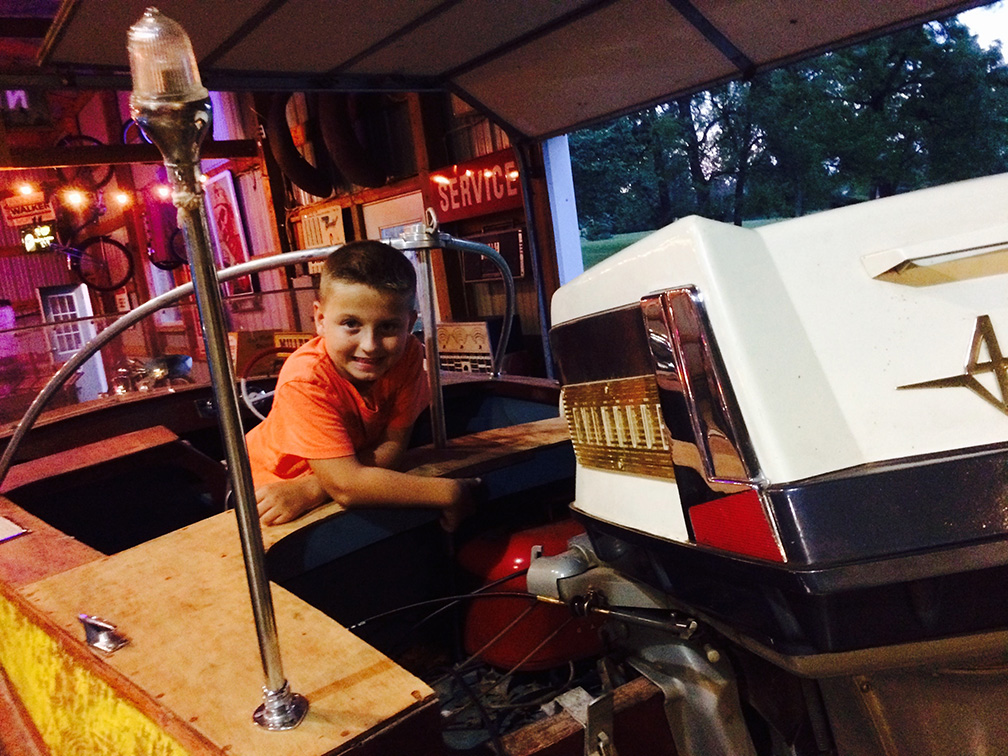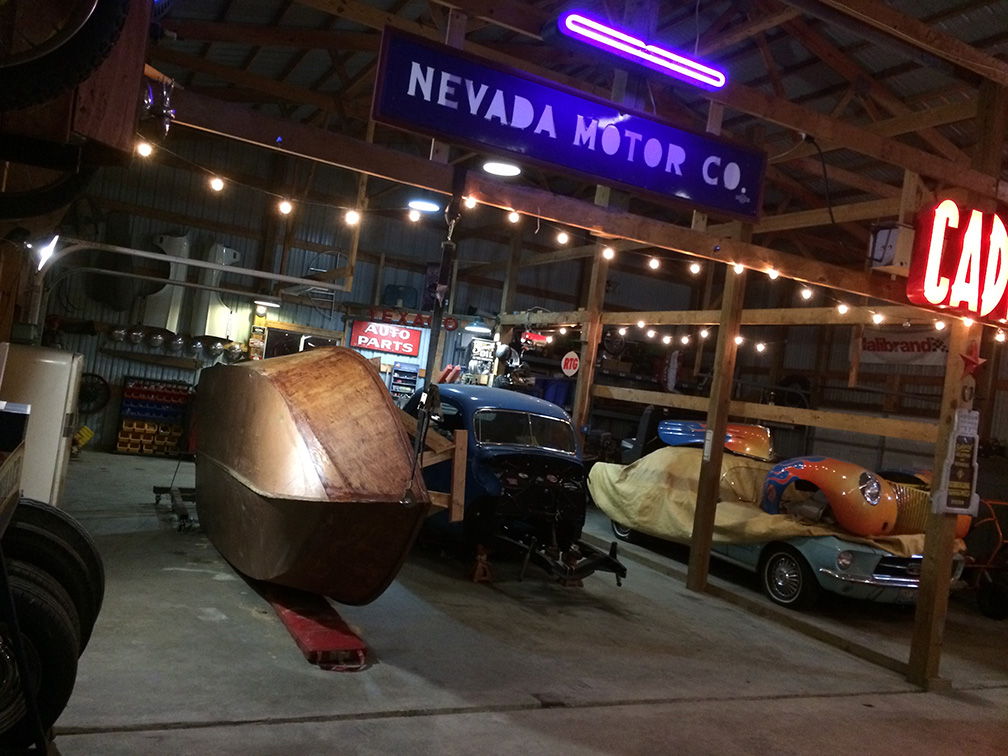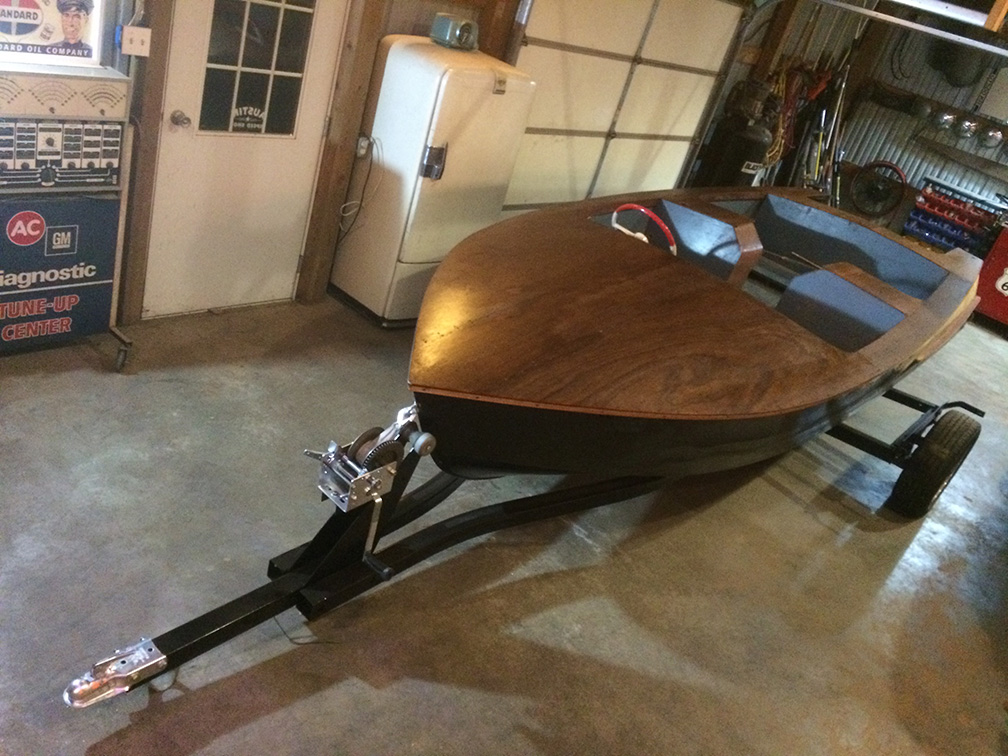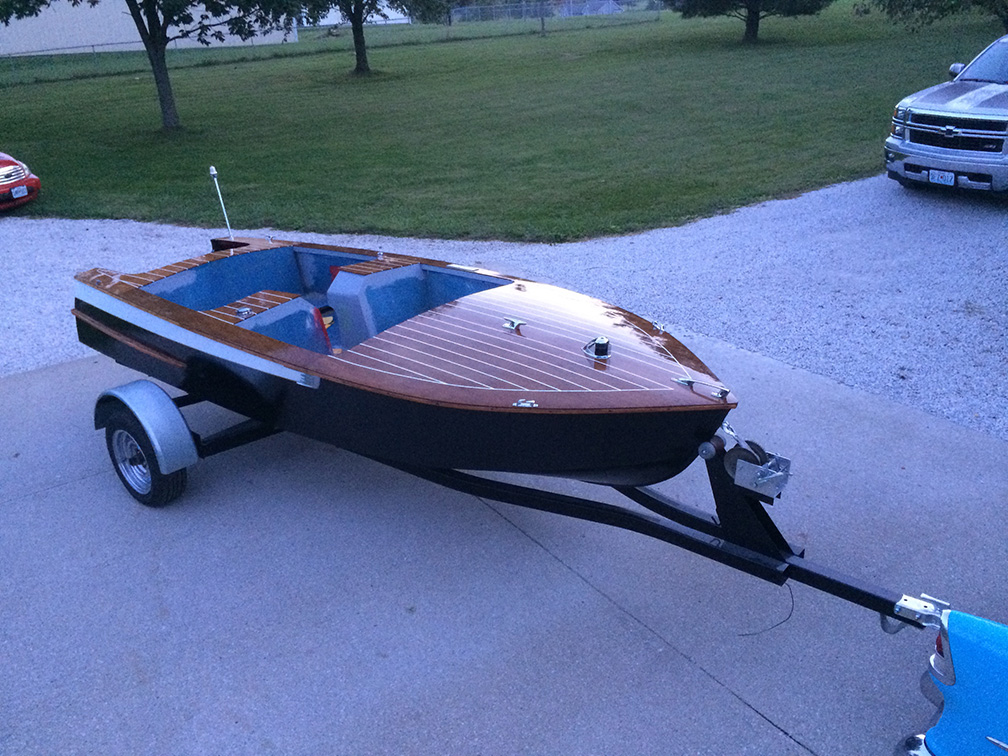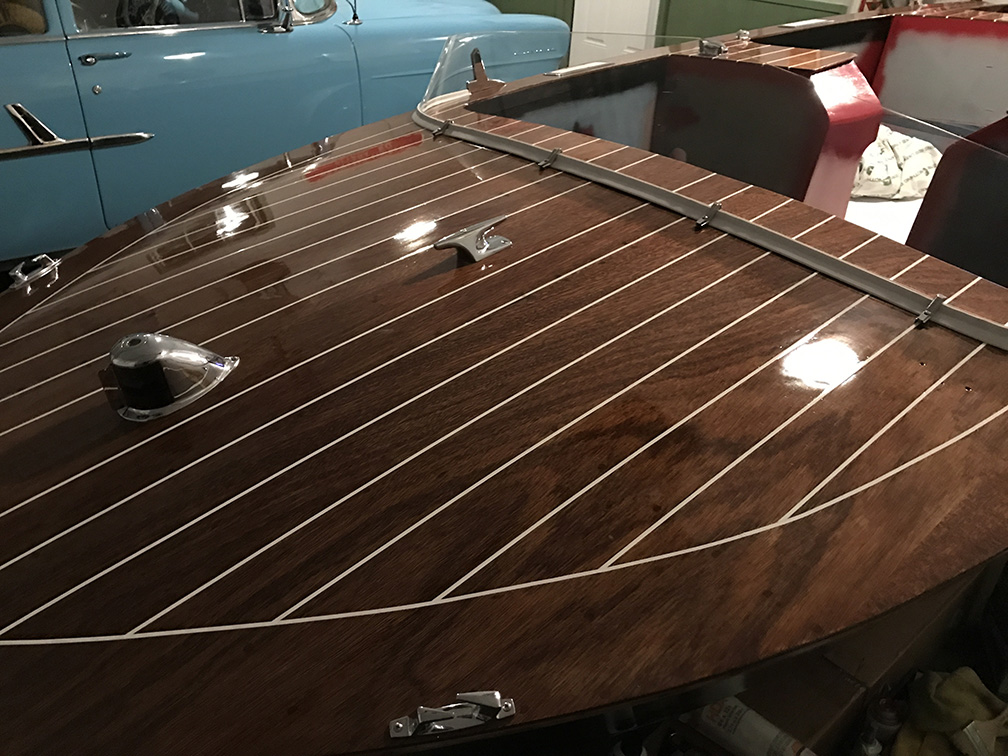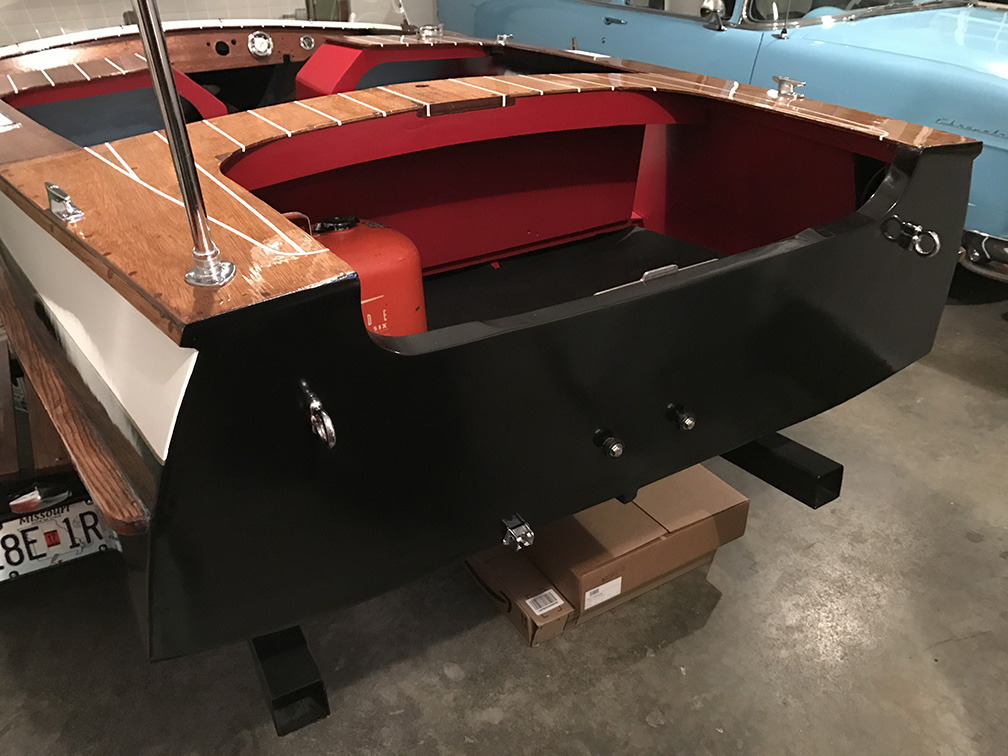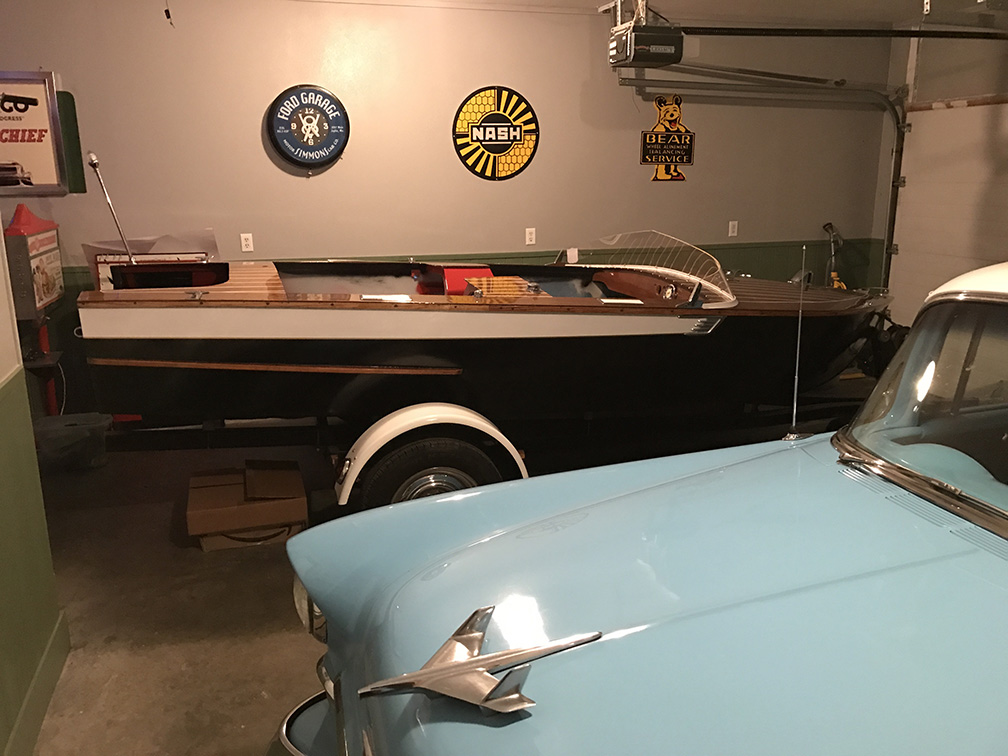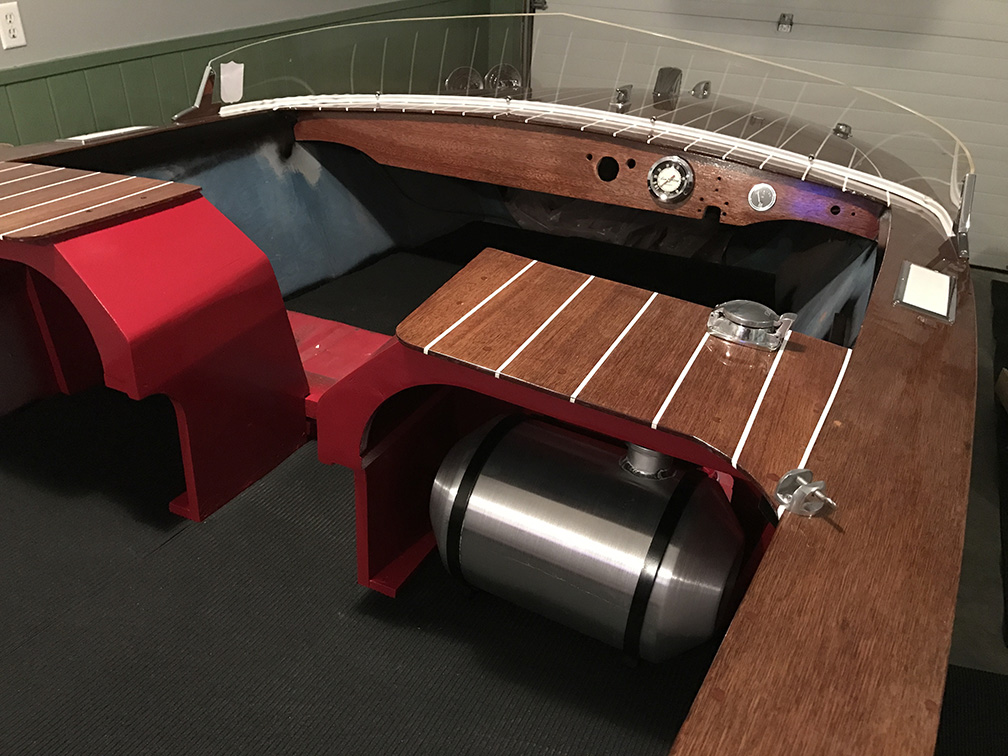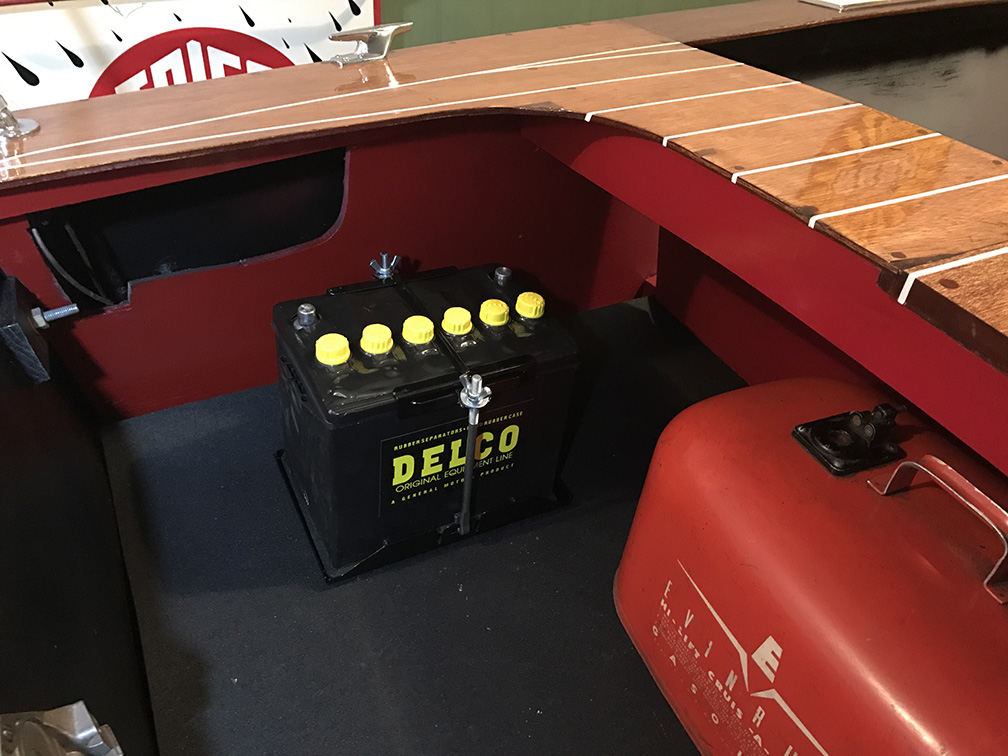 1960 Evinrude Fastwin 18
Another outboard! I picked up and prefabbed this little 18 so we can go to a restricted HP lake.